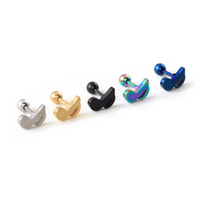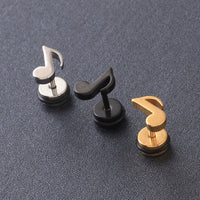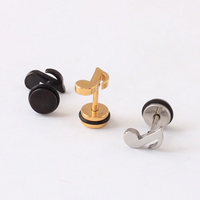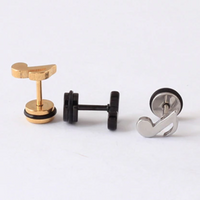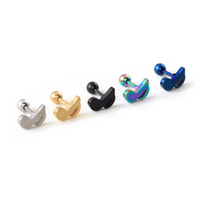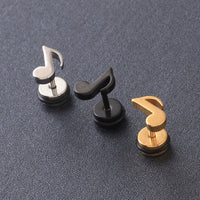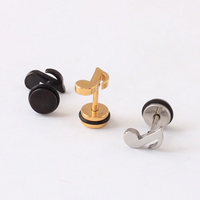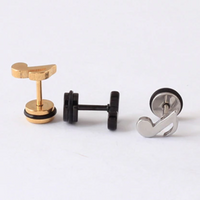 Dainty Eighth Note Ball Screw Earrings
Dainty eighth notes decorate these cute ball studs. Their charming, unisex design and small size easily complement a wide range of fashion and piercing styles. They can be worn with the note facing either vertically or horizontally and will look equally striking when worn as a pair or as a single stud for a top ear piercing.
Choose from a range of colors – silver, gold, black, deep blue, or a reflective rainbow finish that shimmers with a spectrum of warm and cold tones – or just get them all! These studs are 0.36 inches (9.2 mm) long and 0.20 inches (5 mm) wide.