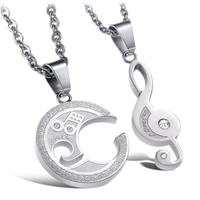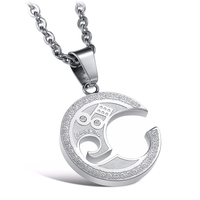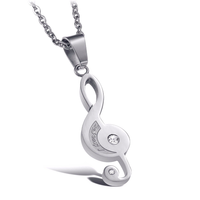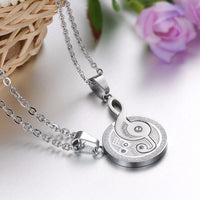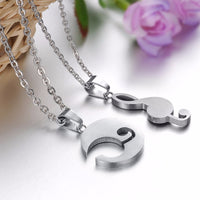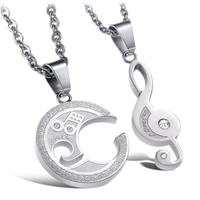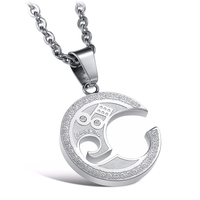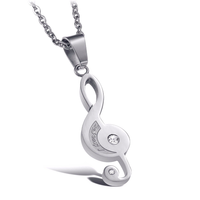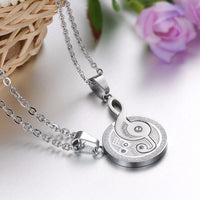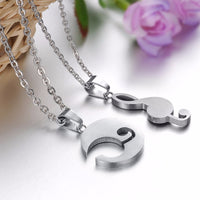 Couples G-Clef Necklace Pair – Shiny
This complementary necklace pair is a great choice for music-loving couples who want to celebrate their match made in heaven. The two pendants—one a treble clef with the inscription "I love you," and the other a half-moon-shaped medallion with two beamed sixteenth notes and the inscription "love you"—are made to fit into each other like a lock and a key. Several artificial diamonds give these pendants some extra sparkle.
For a version of this necklace set in which both pendants have some black coating for extra contrast, please see our separate listing.
The necklaces are 17.7 inches (40 cm) long and have a 2 inch (5 cm) extension. The clef pendant is 0.6 x 1.6 inches (1.5 x 4.0 cm) in size, while the moon-shaped pendant has a diameter of 1.2 inches (3 cm). Including the pendants, the two necklaces weigh 0.46 ounces (13 g) and 0.56 ounces (16 g), respectively. Both pendants and necklaces made from stainless steel.