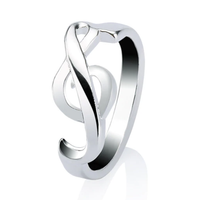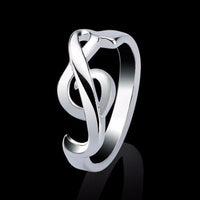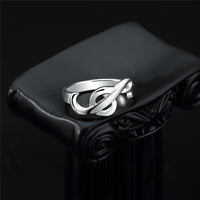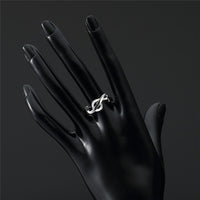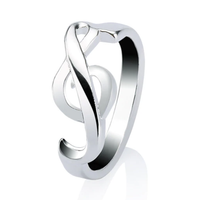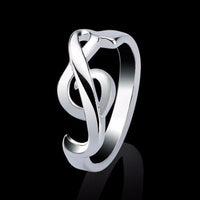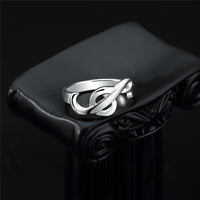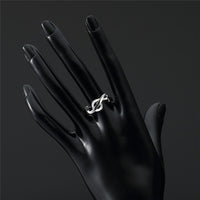 Conductor's Motion G-Clef Silver Ring
Our enchanted eyes follow the strokes of an eloquent treble clef as it emerges from a classic 925 sterling silver band. This ring's organic artistry is reminiscent of a sculpture chiseled from one block of marble, and its fluid lines elegantly move through space as if drawn into the air by a conductor's baton. The ring's cohesive form and creative flair make it an excellent choice if you are looking for a new staple band to wear day in and day out.
This ring is only offered in US size 8; it measures 0.7 inches (1.8 cm) in diameter and is 0.24 inches (6 mm) wide.