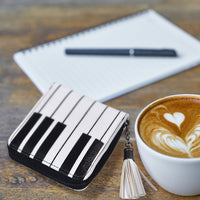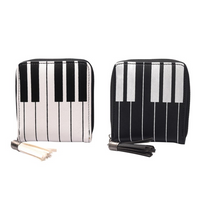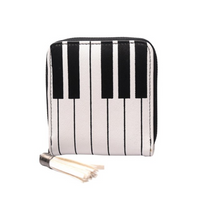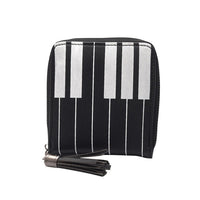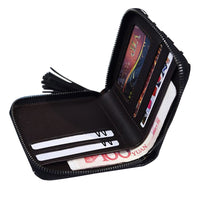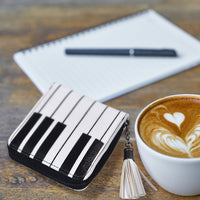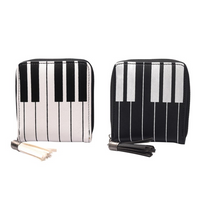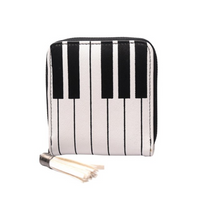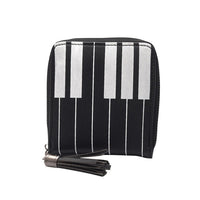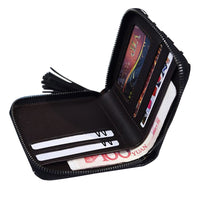 Compact Keyboard Wallet With Tassel
This compact, square-shaped wallet made from PU leather features an eye-catching matching tassel, which serves as a convenient handle for the zipper that can seal the wallet securely. Choose between the white model with a standard keyboard design on the front, and the black model in inverted colors.
The wallet's polyester interior comprises four card slots, one of which with a window for displaying your ID or driving license, and with a large compartment for your paper money. The wallet is 4.3 x 4.3 inches (11 x 11 cm) in size and weighs 6.7 ounces (190 g).