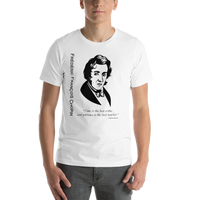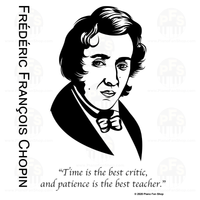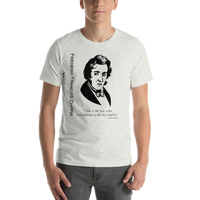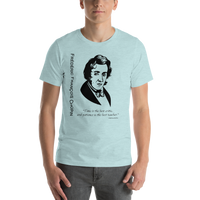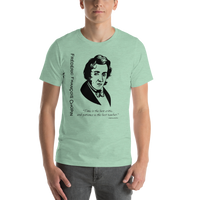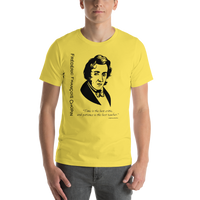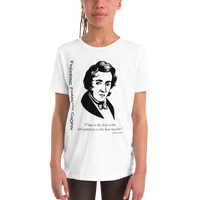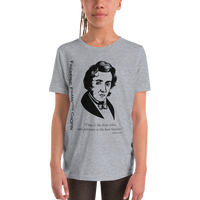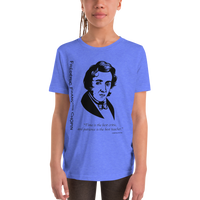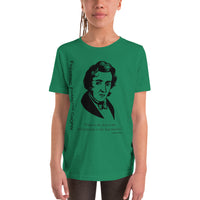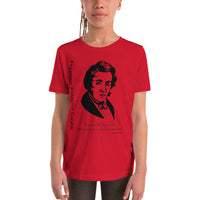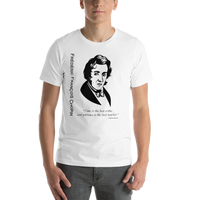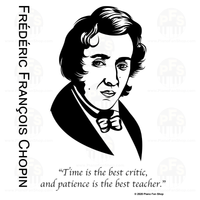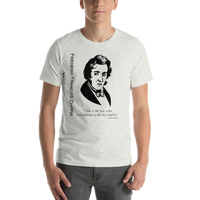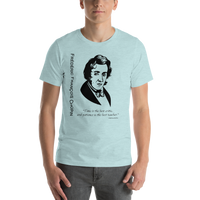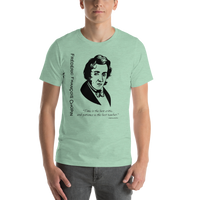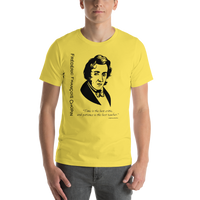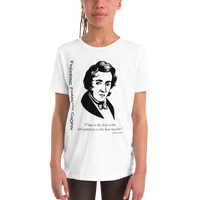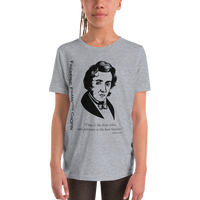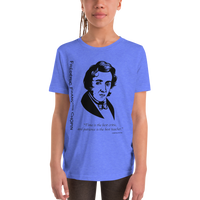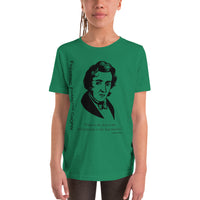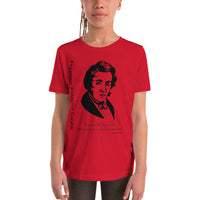 Chopin Silhouette T-Shirt
BUNDLE DISCOUNT: Buy 3 SHIRTS OR MORE (any design) and get $10 OFF at checkout!
Frédéric Chopin (1810–1849), the Polish composer and leading symbol of the Romantic era, helped define the period's compositional style and harmonic repertoire with the pathbreaking emotional depth and variety that sprang from his fragile mind, frequently in the forms of Waltzes, Mazurkas, Scherzos, Nocturnes, and (not to forget) Études. Identify with this mastermind of the universe of musical emotions, by wearing his silhouette along with his inspirational quote that can guide you the way to achieving greatness in your own personal endeavors: "Time is the best critic, and patience is the best teacher."
Hand-drawn by our skilled silhouette artist Tarmizi Ziartz based on a 1835 portrait of Chopin that was painted by the composer's fiancée at the time, Maria Wodzińska.
Pre-shrunk, and made from 100% combed and ring-spun cotton (non-white fabric contains some polyester), this T-shirt feels soft and lightweight, with just the right amount of stretch. Its cut is designed to be comfortable and flattering for both men and women.
Important: Before adding this shirt to your cart, please use the menus above to pick your desired size and color (see the table below for detailed size information). Kids sizes and adult size XS have limited color options. Be aware of our Returns & Refunds Policy.
Length
Width
US Size
in
cm
in
cm
Kids – S
21
53
15
39

Kids –

M
22
56
16
41

Kids –

L
23.5
59
17
44

Kids –

XL
24.5
62
18
46
Adults – XS
27
69
16.5
42

Adults –

S
28
71
18
46

Adults –

M
29
74
20
51

Adults –

L
30
76
22
56

Adults –

XL
31
79
24
61

Adults – X

XL
32
81
26
66