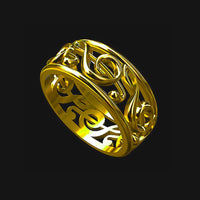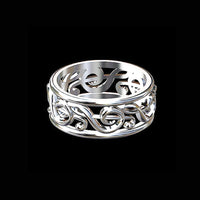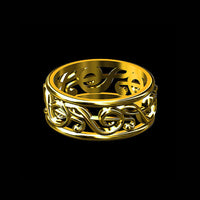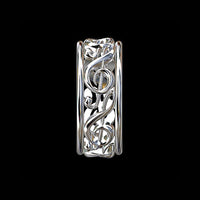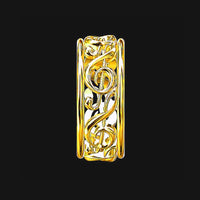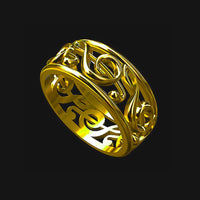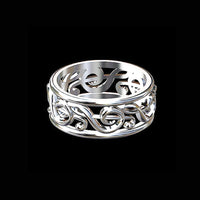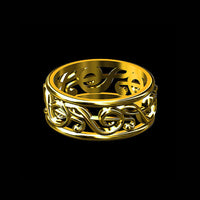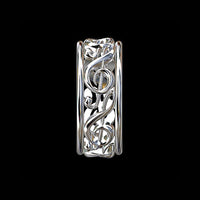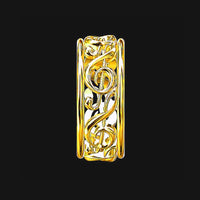 Celtic Treble Clef Fashion Ring
Treble clefs wind like Celtic symbols around this compelling band and imbue the ring with a feeling of mystique. Its broad gold- or silver-plated zinc alloy frame will look formidable on the hand, but will also work well dangling from a chain and worn as a necklace.
This unisex ring is suitable for men and women alike, and its forceful design makes it a great gift to celebrate milestone events like graduations and promotions (especially musical ones!). It measures 0.7 inches (1.8 cm) in diameter, and the band is 0.31 inches (8 mm) wide.