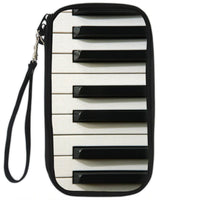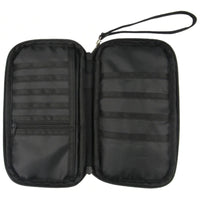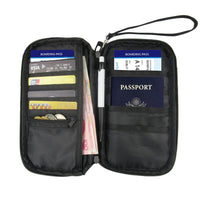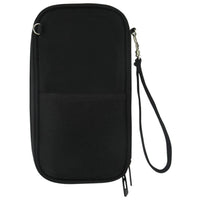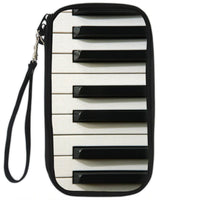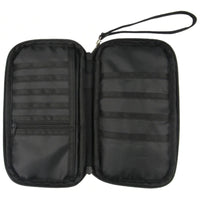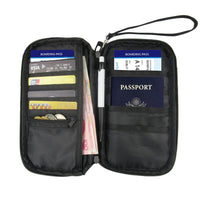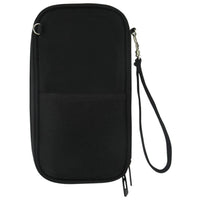 Black Piano Travel Organizer
If you have more documents to juggle, this spacious travel organizer with a piano keyboard printed on its front may be right for you. Made from light-weight polyester for easier portability, its well-laid-out interior provides the following easily accessible compartments and features:
7 slots for your plastic cards, some of which may also be used to hold larger items like passports,
a small pocket for your coins that can be closed with a zipper,
large pocket for your paper money,
two additional large pockets for documents like boarding passes or event tickets, and
a small loop in the center to hold a pen.
An outer zipper allows you to securely close the organizer and prevent items from falling out, and an attached wrist loop lowers the risk of theft when you hold it in your hand in public.
This organizer is 4.7 x 9.4 inches (12 x 24 cm) in size and weighs 2.1 ounces (60 g).