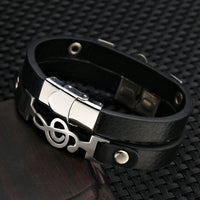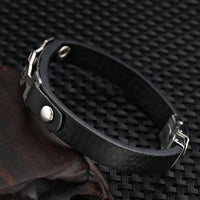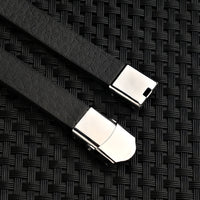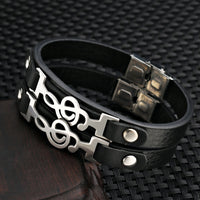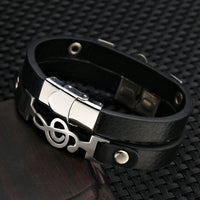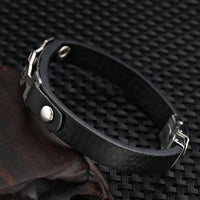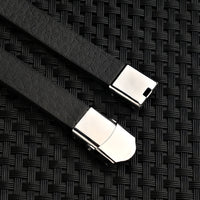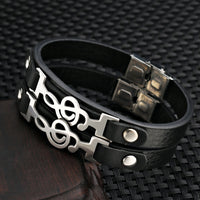 Black Leather Bracelet With Treble Clef
This bracelet's streamlined genuine leather band looks like a satiny black piano key hugging your wrist. The strap's strong lines are offset by the stainless steel treble clef's softer strokes. The clef's organic curves and unique contours give the impression that it has been sculpted by hand.
This bracelet's striking minimalism makes it ideal for layering with other metallic and leather pieces. It measures 8.1 inches (20.5 cm) in length and weighs 0.35 ounces (10 g).