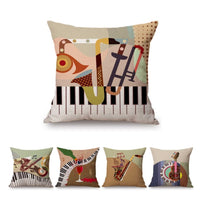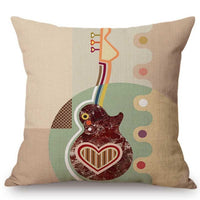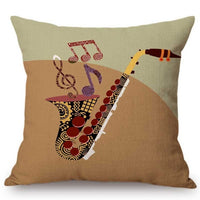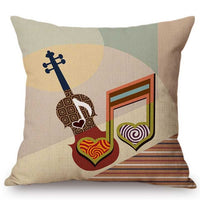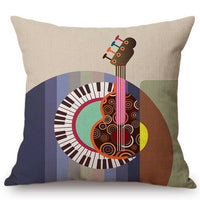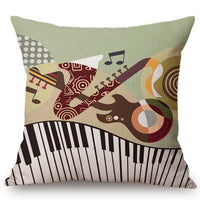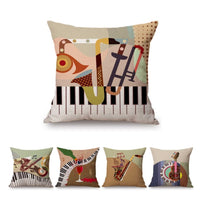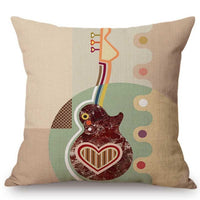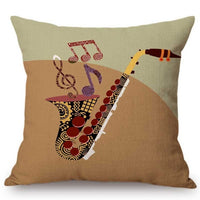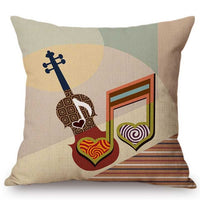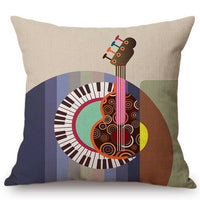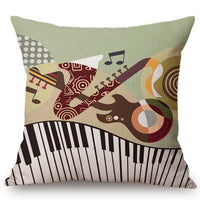 All That Jazz Pillow Case Series
Try one or try them all. Whatever your instrument, these hand-drawn designs highlighting different musical instruments can warm up any space. Featuring a muted neutral color palette with pops of richness and uniform style, mix and match to your heart's content. Choose from seven designs:
Brass instruments meet the contrast of the keys.
The strum of a guitar.
A saxophone letting it rip.
Feel the love for a violin.
Piano and acoustic guitar for a lovely duet.
Guitar and sax duel on top of a piano.
Your glass of wine at the afterparty.
Please be sure to select your chosen design when adding to your order. Each square pillow case is made of a linen/cotton blend. The design is printed on one side, with a neutral linen color on the other side. This pillow case measures 17.7 x 17.7 inches (45 x 45 cm) and features a hidden zipper opening. The inner pillow is not included.