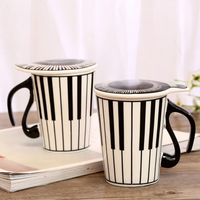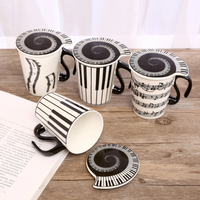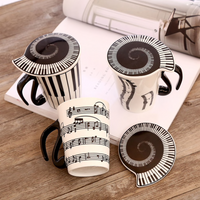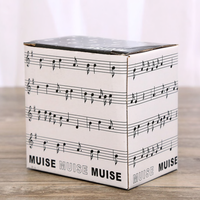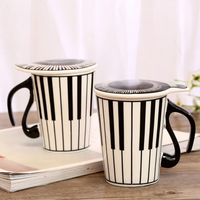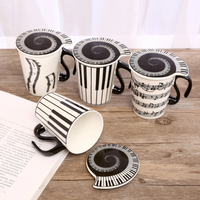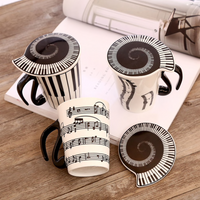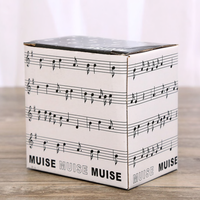 Classic black and white piano keys decorate the outside of our Piano Lid Mug. The circular piano design on the cup's lid mimics the dance of coffee and cream as it swirls within your mug. Utilize the lid to hold on to the heat of your morning coffee. It is especially helpful for those using the mug at work, as you can put it on when you step away from your desk and come back to a warm beverage. A curved eighth note serves as your mug's handle.
The diameter of the cup is 3 inches (7.7 cm) on the top and 2.3 inches (5.9 cm) on the bottom, and its height is 4.1 inches (10.5 cm). Each mug is made of bone china and has a capacity of about 9.1 oz (270 ml).
Note that we are only offering the mug with the keyboard design, and not the two other mugs with the music note designs.